Epox-e-Pak
Is a highly engineered process that increases the ability of an electric motor to withstand harsh environments.
Reduce Downtime and Save Money!
Motor manufacturers mold windings on a production basis. Endeavor Technologies has perfected Epox-E-Pak, making it economical to upgrade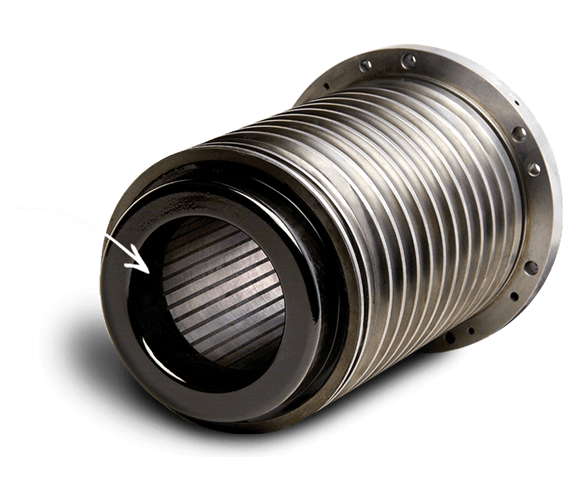 a single motor, or to duplicate or improve a molded winding supplied by a motor manufacturer. Please keep reading to find out how it can benefit you.
An insulation system that can withstand the demanding environment of the machine tool. Epox-E-Pak is designed to protect fragile motor windings against corrosive damage from contaminants, & from mechanical damage caused by failed bearings or mishandling.

Protection against contamination.
Most built-in or integral motors fail due to contamination from cutting fluid or some other by-product of the manufacturing process. By completely embedding the coils in an impermeable epoxy, the motor is completely protected.
Extended insulation life.
The improved thermal efficiency achieved by a motor treated with Epox-E-Pak will extend the life of the insulation, or allow for increased power output.
Resistance to mechanical shock or damage.
Built-in or integral motors are particularly vulnerable to damage during replacement in the field, or shipping because the coils are exposed. Epox-E-Pak is extremely durable, and will withstand far greater impact than any caused by mishandling.
Lower noise.
The improved internal aerodynamics translate into less windage and consequently motors that run more quietly than those processed only with epoxy varnish.The resin is a 2-part filled epoxy, UL recognized for use up to class H (180°C). In order to process truly void-free parts, Endeavor Technologies has taken the extra step of introducing the resin into the mold under vacuum.
Endeavor Technologies has built dozens of molds for motors supplied on machines made by Mazak, Mori Seiki, Okuma, Toyoda, Marubeni Citizen, Mitsubishi Machine Tools, OKK, Okuma-Howa, Daewoo, Motch, and is constantly developing others.