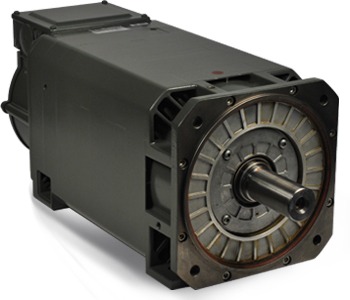 Many "repair shops" offer repair to Siemens spindle motors and servomotors. Endeavor Technologies sets itself apart by:
Stocking components such as resolvers, encoders, and brake assemblies
Rebuilding damaged magnet rotors with all new shafts and magnets
Offering Epox-E-Pak winding molding services for built-in, water cooled stators
Testing assembled motors with Siemens servo controllers
Complete evaluation of Heidenhain encoders with the latest Heidenhain testing hardware and software.
Each Siemens motor is test run to full speed until bearing temperatures stabilize. Vibration levels are monitored and verified to be within Siemens' specification, and each motor is checked to ensure that it conforms to the factory assembly tolerances.
Siemens manufactured many motors for Cincinnati Milacron. See our Cincinnati Milacron page to learn how we can save you money on this important product.
View a list of Siemens motors we service.