A failed magnet rotor doesn't have to be
a death sentence to your motor or spindle
As permanent magnet motor designs become more commonplace in motorized spindles, torque motors, and high capacity servomotors, the potential for failed or damaged rotors is increasing.
We have the capability to rebuild magnet rotors from various manufactures including Okuma, Mitsubishi, Siemens, Toshiba and Kollmorgen. We offer service to both SPM ( surface permanent magnet) and IPM (internal permanent magnet) designs of various rare earth and ceramic materials.
Call us today @ 1.630.562.0300 and let us get started on a solution to keep you from purchasing a replacement motor.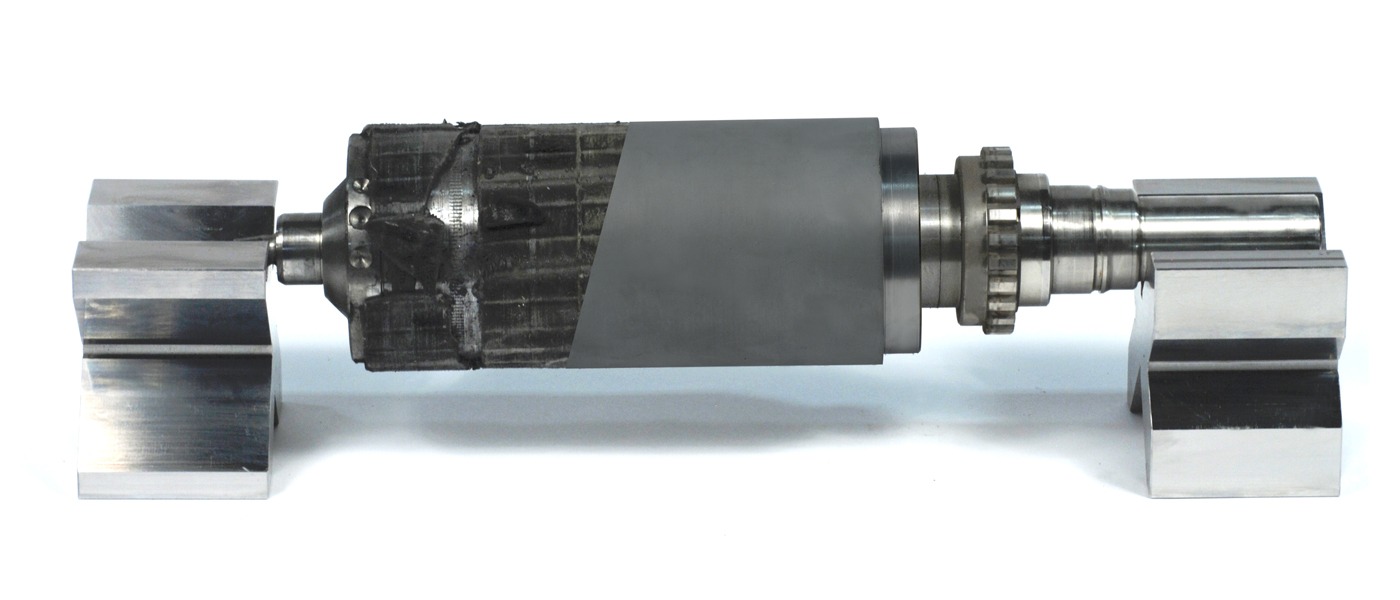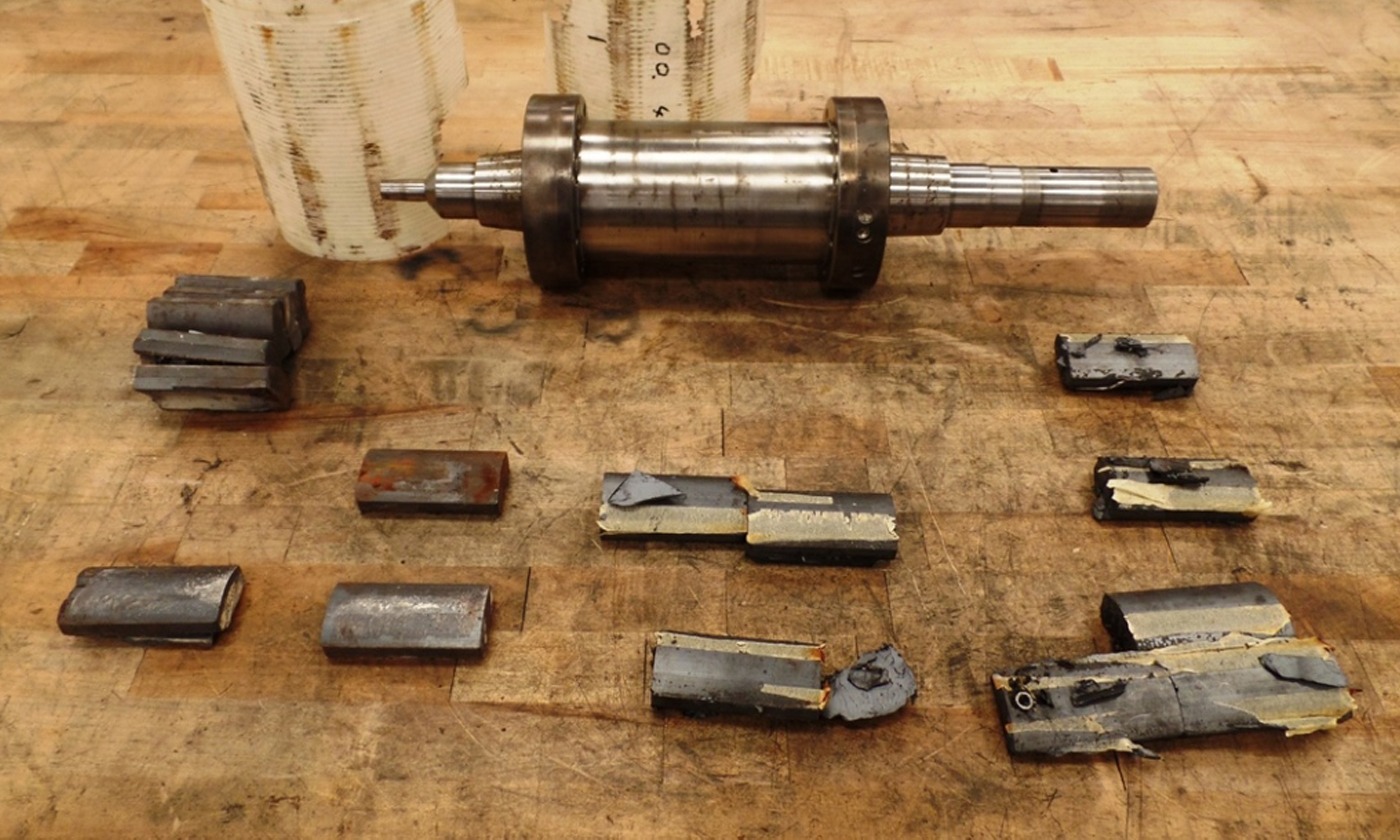 This magnet rotor from a Toshiba servomotor has been completely rebuilt, magnetized, and dynamically balanced.