We offer complete rebuilding services for Mitsubishi small capacity, medium inertia servomotors for use with the MR-J2, MR-J2S, MR-J3, and MR-J4 servo controllers.
What you get: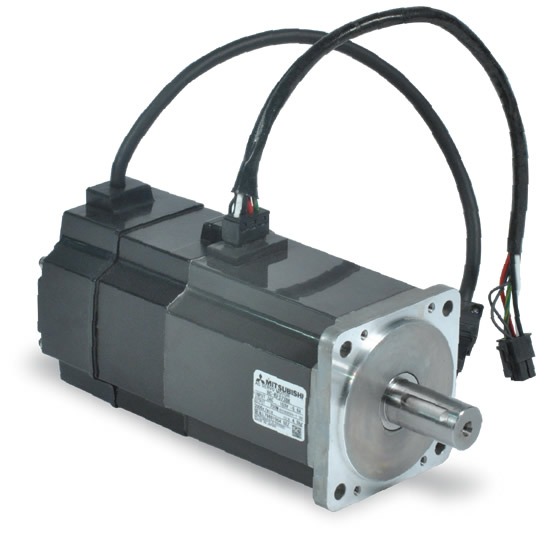 Your motor, completely refurbished and fully tested with new bearings, new cable whips, and a new encoder – every time.
What we do:
Test the motor to verify it is faulty.
Clean and inspect each component.
Perform high and low voltage diagnostic tests of the motor winding, and Ke test of rotor magnets.
Replace or re-machine worn bearing housings.
Dynamically balance the rotor as required.
Replace the encoder, bearings, cable whips (HC series only), and shaft seals.
Replace any damaged or worn fail safe brake, or encoder cover.
Reassemble the motor, and adjust and program the encoder.
Run-in the motor with the appropriate Mitsubishi servo controller to check for excessive noise, temperature, and vibration.
Verify proper encoder operation, including absolute functionality.
Test holding torque, pull-in voltage, current draw, coil resistance and ground wall insulation of the fail-safe brake.
What it costs:
Please note: There is a test fee of $250 if the motor turns out to be in working order and no further service is required.
Or call us at (630) 562-0300
Exceptions
The following may result in the motor being declared "not repairable," or requiring additional cost subject to the customer's approval:
Failed stator winding
Failed magnet rotor
Severely damaged output shaft
Special versions with non-standard cables or encoders
Motors supplied with gear reducers