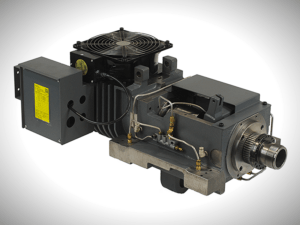 Full Service Citizen Spindle Rebuilds
Endeavor Technologies is proud to offer full-service repair and rebuilding for built-in spindles and axis motors from Citizen Swiss turning machines.
All Citizen spindles repaired or rebuilt by Endeavor Technologies are run-in to full speed, closed loop with a Mitsubishi or Fanuc spindle controller and CNC. We'll work with you or your distributor to make sure all the necessary parts are supplied by MCC. If you prefer to rebuild the spindle on-site, send us the just headstock casting with the motor and we'll upgrade it with a molded winding.
Exchange Winding Program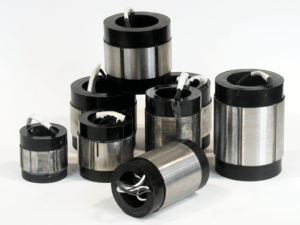 Every winding for a Citizen spindle supplied by Endeavor has been upgraded with our Epox-E-Pak molded insulation. The back spindles on these machines are air cooled and are susceptible to failure from contamination.  Our Epox-E-Pak molded winding is an exceptionally effective upgrade that will minimize or eliminate the possibility of failure due to contamination.
To expedite turnaround we stock pre-molded windings for all Citizen built-in spindles, ready to install in your headstock casting.  In just 1-2 days, we can remove your failed winding and replace it with a rewound and molded stator.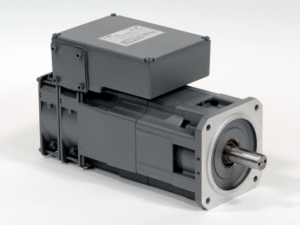 Guide Bushing and Axis Motors
In addition to Citizen spindles, Endeavor offers repair, rebuilding, and exchange options for guide bushing motors and axis motors.  All motors are completely rebuilt with factory parts, and fully tested on one of our Mitsubishi or Fanuc CNC test stands.
Whether your motor simply needs a mechanical overhaul or has failed catastrophically, we'll return it to like-new condition.
Machine down? Call 630-562-0300 today for immediate support or exchange delivery!
Please note: If one of the Mitsubishi intelligent servos (ex. HS-MF23EXV-S2) on your machine has failed, we recommend you contact Marubeni Citizen Cincom spare parts for a replacement. These highly specialized motors not only have an integrated servo amplifier, but are rated IP67. IP67 motors are effectively waterproof, and require specialized testing to verify the integrity of their sealing system even if the unit is only partially disassembled.