"The personnel at Endeavor Technologies, Inc. know more about servicing Mitsubishi motion control motor products than any other rebuilding company." - Mitsubishi Electric Automation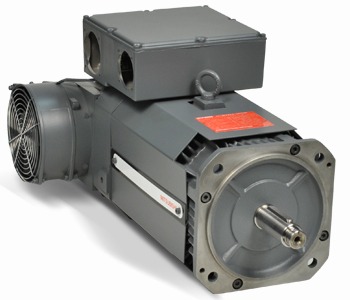 No one offers better service and support for Mitsubishi spindle and servomotors because no one else has made the same commitment to test equipment, training, and inventory. Our personnel have been trained at the factory in Japan, and our ongoing relationship with Mitsubishi Electric Automation ensures that we have access to the latest technical data and specifications.
Our M50 and M70 CNC test stands incorporate a wide variety of MDS series servo and spindle controllers allowing us to fully test motors, encoders, and PLG feedback devices. In addition we have a full complement of test stands for FA (Factory Automation) servomotors utilizing MR-J2, J2S, J3, and J4 servos as well as even older generations.
We have the equipment and training to correctly program the latest digital encoders. Our inventory includes tens of thousands of dollars of new encoders, factory supplied bearings, fan motors, terminal blocks, and other parts allowing us to remanufacture your motor to like new condition.
A Mitsubishi motor rebuilt by Endeavor has been test run, closed loop with the encoder, to full speed. Water cooled and / or oil-air lubricated motors are tested for extended periods of time with cooling and lubrication systems similar to those used on machine tools. Bearing temperatures and vibration levels are monitored and verified to be within factory specification before the motor is returned.
Call us today about getting your Mitsubishi spindle motor or servomotor returned to like-new condition!
View a list of Mitsubishi motors we service.