In Depth Testing of
Servomotors and
Spindle Motors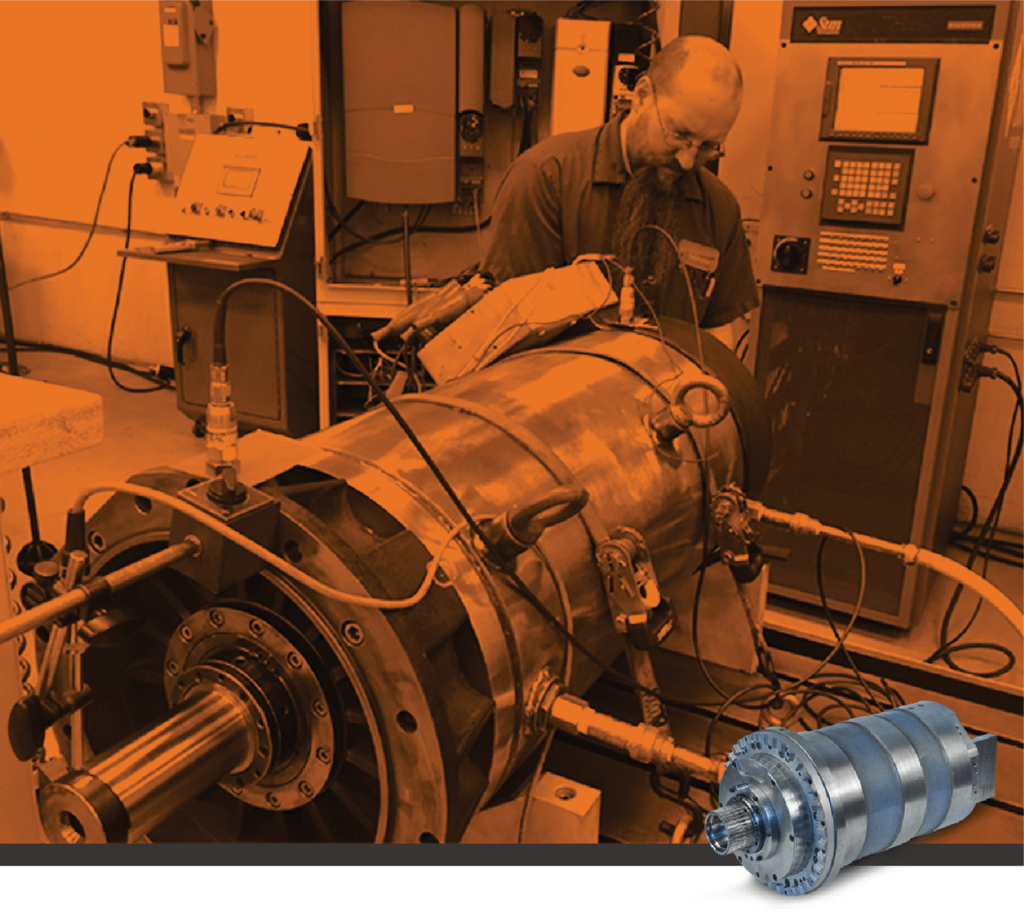 TRAINED PERSONNEL, SPECIALIZED EQUIPMENT, AND MANUFACTURER SUPPORT
These key elements along with knowledge of international standards are combined to ensure that your motor is comprehensively tested. We're constantly investing in manufacturer's drives and controls rather than relying on a "one size fits all" system favored by many repair shops. We don't stop testing just because a motors runs – we're not satisfied until we've proven it meets or exceeds the standards set or followed by the manufacturer.
Endeavor Technologies' rigorous testing and documentation procedures ensure not only that your motor runs, but that it runs like new, and lasts like new. Our technicians have received training by motor manufacturers in Japan, Germany, Italy, and the United States. We've coupled this invaluable experience with a formidable array of dedicated test stands and a meticulous inspection and documentation regimen.
DOES YOUR REPAIR SHOP PROVIDE A COMPLETE FINAL RUN-IN REPORT? OURS INCLUDES:
Complete work scope and list of parts installed
Shaft, flange, and pilot diameter assembly accuracy (TIR)
Final winding tests with high voltage analyzer
Overall vibration levels
Vibration spectrums for especially high precision applications
Bearing temperatures after stabilization at full speed
No load running content
Brake holding torque
DEDICATED TEST STANDS UTILIZING DRIVES AND CONTROLS FROM:
Mitsubishi
AMK Arnold Müller
Siemens
Fanuc
Yaskawa
Allen Bradley
NUM
Control Techniques
Eurotherm
Kollmorgen Industrial Drives
Liquid cooled and oil lubricated motors are run-in using our liquid cooling circuit and oil/air lubrication system.
Our diagnostic instruments include 6kV winding analyzers, encoder testing hardware and software from Heidenhain and SICK Stegmann, 4 channel 500 MHz digital oscilloscope, and more.