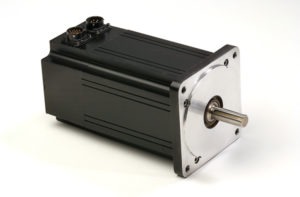 Endeavor Technologies completely remanufactures Custom Servo Motors (now part of Parker Hannifin) servomotors. These motors are labeled variously as being manufactured by MTS Automation, Parker, and with a variety of private labels for other control manufacturers and machine builders. Failed windings, broken shafts, seized bearings, and bad resolvers are no problem because of our extensive in-house capabilities and parts inventory.
Our test procedures are the best and most thorough in the industry. Many "Repair" Shops can't run servo motors at all, and can't run spindle motors at full speed. A Custom Servo Motors motor rebuilt by ETI has been test run, closed loop with the resolver or encoder, to full speed. Assembly tolerances, motor Ke, and winding resistance have all been verified to be within factory specifications. Contact us about rebuilding your Custom Servo Motors servomotor today.
View a list of Custom Servo Motors motors we service.