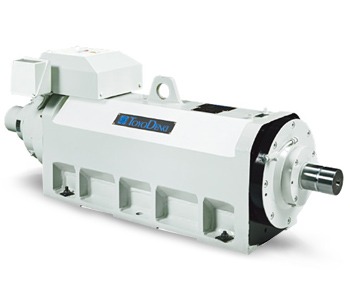 Endeavor Technologies is proud to be recognized as the only authorized service provider for Toyo Denki industrial electric motors in the Americas.
Toyo Denki manufactures application-specific high efficiency AC induction and permanent magnet motors and controls. With exceptionally high power densities in very compact designs, they offer outstanding dynamics with high speed capability. These sophisticated motors require special training and factory support if service is required. Endeavor Technologies is pleased to provide that service.
Please click here to Contact Us.
We also offer factory supported service for Toyo Denki DC motors, and AC servomotors. Endeavor Technologies has access to original factory parts, specifications, and technical support ensuring that your motor will be returned to like-new condition.
For sales and service of railway or transit motors and equipment please contact:
Toyo Denki U.S.A.
2507 Lovi Road
Tri-County Commerce Park, Bldg. #3
Freedom, PA 15042 USA
Tel: 724-774-1760
Fax: 724-774-1695
View a list of Toyo Denki motors we service.