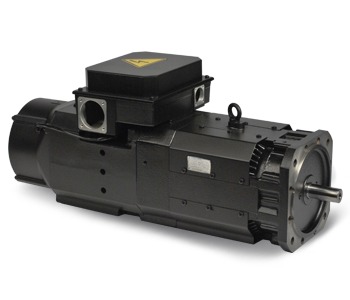 Unlike most "repair" shops, we incorporate actual Yaskawa servo amplifiers into our test stands. There is no doubt that your motor and encoder have been fully tested.
We inventory thousands of dollars in spare parts specific to Yaskawa–encoders, cooling fans, terminal blocks, connectors, brakes components, and even motor shafts.
Please click here to Contact Us.
Have you ever been told that your motor is non-repairable and must be replaced? Our capabilities often exceed Yaskawa's. We can rewind, re-magnetize, replace broken shafts, and even stock some brake and encoder components they don't.
A Yaskawa motor rebuilt by ETI has been test run, closed loop with the encoder, to full speed. Water cooled and / or oil-air lubricated motors (such as those on Matsuura machining centers) are tested for extended periods of time with cooling and lubrication systems similar to those on the machine until bearing temperatures stabilize while vibration levels are monitored and verified to be within Yaskawa's specification.
Each rebuilt motor is checked to ensure that it conforms to the factory assembly tolerances, and every Yaskawa brake motor is torque tested after being rebuilt to ensure it holds at least the factory specified torque.
View a list of Yaskawa motors we service.